By popular demand, another U-M North Campus picture today to complement yesterday's image of Maya Lin's
Wave Field.
Today it's the
'47E Reflecting Pool
outside of IOE.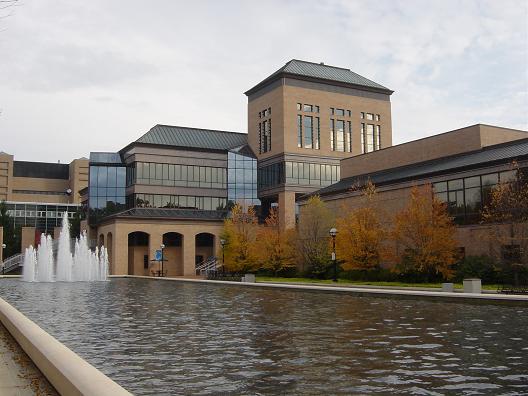 I've got the Thunderclap in my headphones today - "Something In the Air" is on, and any one well-versed on this site knows that means it is test day. My first examination as a graduate student starts in just under an hour in my IOE441 Production Planning & Inventory Control class. My notesheet is ready and I'm ready. This stuff is
cool.
(As an aside, isn't 23, almost 24, sort of a strange age to be up until 0100 putting together a cheat sheet? Seriously.)